Flexible User Management in E-Gurukulam
Limited Access for Webyfy Post Installation
Webyfy does not have any access once the installation is handed over. The remote assistance is possible from Webyfy IoT or authorised resellers through remote desktop applications.
External User Authorization
External users are the ones who are given authorisation to upload content to the central servers and/or engage in video and audio conferences or broadcasts.
License Compliance With Hardware Lock
It is to be noted that license compliance is ensured through hardware lock which verifies compliance from time to time.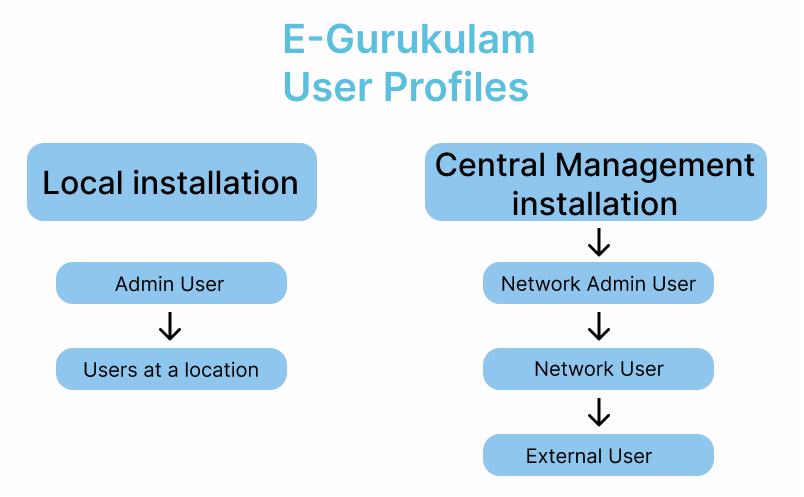 Flexible User Management in E-Gurukulam
E-Gurukulam has multiple installations and each installation has an independent set of users. The central management system has its user profiles for managing the networked installations. It is not mandatory to have a centralised management system. However, it can act as a repository of resources and also roll out scheduled programs across installations.